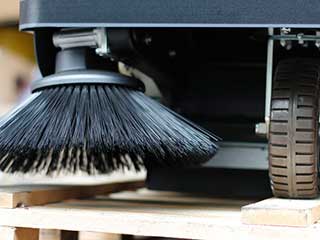 Give new life to tile floors, walls, kitchen backsplashes and murals with our tile cleaning service. It is designed for both residential and commercial customers. Regardless of how large the area is, it will be cleaned swiftly and in an excellently organized manner. Our service covers absolutely all types of tiles. The make, size, surface and color are irrelevant to us. You can expect to get spotless surfaces that do not produce any kind of unpleasant odor.
Tile Cleaning Specialists Delivering Top Results
Whether you have spilled something on the floor and there are stubborn sticky spots or it is time for spring cleaning, you can count on us to make your tiles spotless once again in no time. At Carpet Cleaning Burbank, we are also experts in removing scale and other types of dirt from bathroom tiles in addition to thorough mold removal. No matter what type of mold has invaded the surface, it will be wiped out.
Our technician will arrive fully equipped for the job. We use only modern equipment based on advanced technology for tile and grout cleaning. When there is a need for applying a cleaning product, it will be completely safe for people, pets and the natural environment. Our company stocks only on eco-friendly products to ensure that customers get the best results in the safest possible way. They are carefully picked for their quality.
The work begins with inspection of the surface which is to be cleaned. The technician will select the most appropriate cleaning technique and product based on the make and condition of the surface and on the nature of the dirt covering it. Each job is approached individually for achieving the best results in the shortest time. Ceramic tile cleaning differs from marble surface cleaning simply because ceramics have more porous structure. Some types of grout require special approach as well. Similarly, different products are used for removing dirt, scale and stains.
Before the work begins, any furniture obstructing the access to the surface is removed. Our technician will work meticulously and with perfect focus to complete the job fast. The service includes stain removal. When necessary, stains receive special treatment so that every trace of them is eliminated. In the end, the surface will be bright and perfectly smooth. It will no longer have spots and produce strange smell. Both the tiles and the grout will regain their original color. With perfectly clean surfaces, you will have complete peace of mind when you cook, shower and have the kids play around. If you own a commercial building, you will ensure its safe use by workers and customers alike. Choose us for professional rug and carpet cleaning services any time as well!