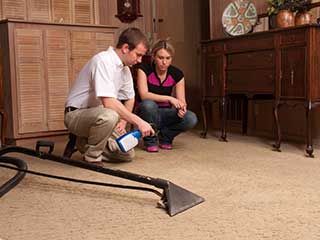 It's always embarrassing whenever visitors come into your premises and spot dirty stains on rug, sofa or carpet. It's even worse when they try to settle down and a bad odor comes out. This make you feel totally uncomfortable and ashamed of not only your home or premise, but also of yourself. You should therefore take care of your carpets, rugs, sofas and carpets on a regular basis so that you can avoid such incidents in the future.
Offering quality services to your carpets, rugs and sofas ensures that they look good and presentable. It also leaves them smelling fresh and presentable to look at. The process of cleaning your carpets is a simple one. All you need is just determination and the right tools. You can also turn to the internet and research on ways and methods to clean your carpets. You can visit us at California to get more information on this. There is no need to worry if you have no knowledge of carpet cleaning since there are very many professional experts who are highly skilled in cleaning carpets, rugs and sofas. With the right amount of money, you can also hire professionals with experience in handling fragile material. This should at least give you the comfort to relax should you have any issues concerning cleaning sofas, carpets and rugs.
The Techniques Used While Handling Fragile Fiber
A responsible carpet or rug owner will always strive to take extra care of their property. This is because they respect the fact that they earned it through a lot hard work. It's wise to conclude that you value your rugs and carpets if you regularly clean and take care of it. This is because cleaning it, especially with suitable techniques; ensures your carpet or rug fiber is not damaged. You should always be very careful when handling your carpets and should in no circumstance leave any room for error since the slightest mistake can destroy your fragile or antique fiber.
How to Get the Job Done Using Vacuum Cleaners
Vacuum cleaners are very reliable machines that are able to employ a number of techniques that can help you clean your rug or carpet. You can gently vacuum your against the pile direction so as to remove the dirt and raise the nap. While cleaning your carpets or rugs, you should move objects that are on top of them about an inch every week. This will prevent your rug or carpet from forming depressions caused by the weight of these objects compressing against the fiber. If your rug already has the depression, you can restore the crushed pile of fiber by scrapping it against the direction in which the fiber lays. You can use a ruler or card to effectively carry out this technique.