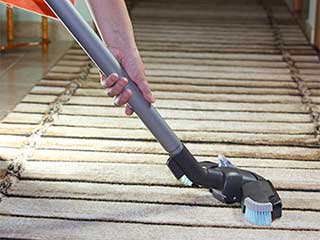 Why Maintain Your Carpet Effectively?
Carpet maintenance is important if you own or rent a house or apartment that is carpeted. But it is very important to remember that it must be effective. That is why it is important to know the right tips and right techniques. Most houses or apartments do have a carpet so knowing the basic ways to extend the life of your carpet is very helpful. If you rent an apartment then you know how helpful good carpet cleaning can be to getting your rental deposit back. If your building has to call in a professional carpet cleaning business then chances are that you may not get your whole refund back. You want to have your carpets looking beautiful and full but at the same time durable and clean. The best way to achieve this is to use these basic tips that extend the shelf life and are easy to do.
Tips:
The best thing you can do for your flooring and home carpet cleaning also happens to be the absolute simplest. That, of course, is vacuuming. Just regular vacuuming can keep them looking full and cushy for a long time. Vacuuming keeps dirty soil particles out of your floor and puts them where they should be, the trash. Vacuuming is also good for rug cleaning. Make sure that your vacuum is on the right settings and has the right kind of brush or suction, some can harm carpets if too low and too powerful. One surprising way to keep your carpet full is to use your personal hair dryer to fluff out small dents.
Another great tip for keeping your flooring looking great is to keep it manicured. What does that mean? It means using scissors to gets snags out, make sure you clip with the scissors and don't pull with them. Finger scissors work great if the edges have somehow been burnt. These tips are simple and easy to do at home and should work great next time you have any floor needs.