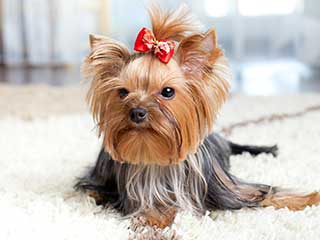 If you need to remove odors from your carpets, upholstery, and tiled surfaces, we offer excellent cleaning and odor removal services to get rid those annoying odors.
We Treat the Odor At Its Source
Regardless of whether you've properly maintained your carpets and surfaces or not, most home-cleaning products are unable to provide an effective means to combat the culprits of those unwanted smells. Brought on by a buildup of dust, dirt, pollen, mold and other contaminants, it is recommended to hire a professional to thoroughly deal with these issues. Our company provides a myriad of specialized cleaning services that help you remove any obtrusive odors present within your residential or commercial space.
Affordable Carpet, Upholstery, Tile And Grout Cleaning Services
Are you sick of the stench of smoke residue, mildew, or pet urine? When it comes to cleaning a variety of surfaces found in your home or office, our experts are well-equipped to deal with the specific requirements of each surface. We provide our technicians the equipment and products needed to efficiently clean dirt found in grout, tiles, carpets, rugs, upholstery, and other interior surfaces. We have a variety of services for you to choose from depending on your needs. Don't hesitate to reach out to us with any inquiries that you may have.
Mold Inspection, Remediation, And Removal Services
Mold is one of the biggest causes for reduced air quality in commercial or residential spaces. Apart from bacteria, aerosol residue, pollen, and other airborne allergens, mold is a difficult and dangerous problem to have. Luckily, our company provides premium mold inspection, remediation, and removal services to make your interior space safe and breathable. The methods used to deal with musty odors are also applied when dealing with other musty and offensive odors such as urine.
Fresh Air in One Day!
By thoroughly cleaning the surfaces inside your home or office, we also help cleanse the surrounding area of any pre-existing odors caused by allergens, pollutants, and harmful bacteria. Our technicians can help decontaminate your home or office through various methods. After all, if there is a hidden residue inside your carpet or your upholstered couch, no deodorant can solve it. Only a deep cleaning is the secret to perfect odor removal!
Reach Us for Our Odor Removal Expertise
It's not your job to tolerate unwanted odors on a day-to-day basis. Contact Carpet Cleaning Burbank to efficiently get rid of any unpleasant smells found in your home or office. We're here to help.